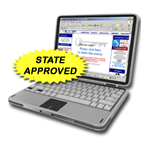 Our online traffic school offers a variety of courses intended to make the process of getting your driver's license exam, dismissing a citation, learning traffic safety or defensive driving education easy and convenient. Traffic school courses can be completed from any computer with Internet access. You determine the pace at which you learn, whether it is a single day or a couple of months. We provide all the materials necessary to complete your course. Our Internet traffic school is accredited by several states including Florida. Just click the "Get Started" button and follow the directions to select your state and register for a traffic school course online.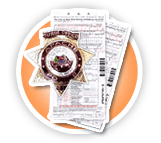 Completing the online traffic school citation course can help you to dismiss tickets while keeping your driving record clean and your insurance rates low. Traffic school, defensive driving, and point reduction courses are available for most states. To determine whether your state, county or court will accept TrafficSchool.com programs, simply visit our Start Course page and follow the directions. If an online traffic school course is not what you're looking for, we also provide a workbook option for many states. The workbook is similar to the online course, covering a wide range of traffic safety topics and techniques. If your job or lifestyle requires a lot of traveling, the workbook would be a great alternative to an online traffic school course.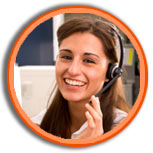 Need help choosing a course or figuring out if you're eligible for online traffic school? Our friendly and qualified help representatives are here to assist you with any questions or concerns that may arise before, during, and after you are enrolled in our online traffic school. Visit our Contact Us page or call us toll free at 1-800-691-5014.
You will learn safe driving skills with the several user-friendly programs from TrafficSchool.com. Our traffic school gives a comprehensive review of traffic techniques and traffic laws, which also helps you prepare for your recurring drivers license renewal exam. Our traffic school allows you to control exactly how much time it will take to complete a course. In addition to our online traffic school, we also offer a workbook course by mail. You can sign up now for the necessary tools to make yourself a better driver without ever having to set foot in a driving school classroom.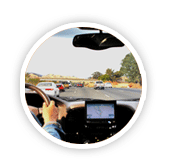 Many organizations now demand that their employees complete a comprehensive course in safe driving practices. Fulfilling this prerequisite can now be achieved through the ease and convenience of our online traffic school course. Once you successfully pass the program, an original completion certificate can either be mailed directly to you, your current employer, or future employer. Learn more about our online driver safety and driving skill courses by following the links on this page.
Our online traffic school provides easy-to-use programs to help teen drivers fulfill drivers ed and first time driver requirements. You can take a drivers education course to help obtain your state learner's permit or a new driver's license.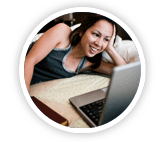 Materials are provided through our online traffic school to aid both the beginning driver who is learning the basic skills of safe driving, and the parent who is helping to teach them.
In addition to our Florida online traffic school course, we also offer a course that satisfies the state of Florida's First Time Driver traffic law and substance abuse education requirements. This course can be completed on your own schedule, so you can use the amount of time that is comfortable for you. All of our online traffic school courses can be completed on any computer that has Internet access. Many states, such as Florida, accept our online traffic school, providing a convenient, hassle-free alternative to obtaining your license. Please follow the "Register for Traffic School" link below to learn more and register for an online traffic school course.
Our Internet traffic school can help you dismiss traffic citations, thus minimizing the amount of negative points that appear on your driving record. In most states, less points on your driving record means a much lower and affordable insurance premium. Traffic school, defensive driving, and point reduction courses are available for most states.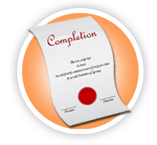 It is important that you complete the traffic school course prior to your court due date. We will process your certificate of completion for you and expedited delivery options are available. Also remember, every state has different traffic school rules and guidelines. For example, those enrolled in one of our Florida online traffic school courses may only attend traffic school once every 12 months, in accordance with the Florida Vehicle Code. It is a good idea to research your state's traffic school or defensive driving participation requirements.
FL Traffic School Can Keep Points Off Your Driving Record
If you have received a FL traffic ticket and are looking for a way to reduce your fines and keep points off your driving record, we offer an online version of Florida's 4 Hour BDI (Basic Driver Improvement) course. Our online course is FL State approved and offers drivers a unique, online alternative to classroom traffic safety education. If you have received a mandate from a FL Court to complete the BDI course, or are interested in completing a state approved Traffic Collision Avoidance Course (TCAC), discover the Internet education possibilities of our Florida traffic school.
Drivers Ed Direct offers an online Florida traffic school program for satisfying your drivers education requirements. This home study course meets the Florida First Time Driver Traffic Law and Substance Abuse Education Requirement. Providing a complete and thorough review of new driver responsibilities, basic driving laws, and important preparation material for the learner's license test, our FL traffic school course for drivers education is an important stop on the road to becoming a safe and educated driver. Our Florida traffic school online provides the most convenient alternative for completing your drivers education requirements. There are no boring classes to attend; you can take the course anytime, from any PC or Mac with Internet access. Also, you can complete the course at your own pace, logging in and out of the course as your schedule permits. Once you have finished the course, an original certificate of completion will be sent electronically to the DHSMV for you!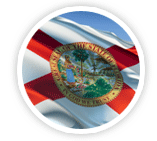 TrafficSchool.com offers courses for all FL drivers regardless of where you are located. If you need Orlando traffic school, TrafficSchool.com has a course for you. How about traffic school in Miami or Ft. Lauderdale, we can help too. Can't find a Jacksonville traffic school or trafficschool in Gainesville, no problem. TrafficSchool.com offers courses that are accepted throughout the entire state of Florida. Our state approved courses can be taken to satisfy your traffic school requirements for all courts throughout Florida. Now you can stop looking for a Florida traffic school in Tampa, St. Petersburg, or Orlando; TrafficSchool.com can help.
Find Other Traffic School Resources at FloridaTrafficSchool.com

Whether you're fresh out of drivers ed or a seasoned driving veteran, DrivingLinks.com has numerous driving related links, driving resources, and driver-friendly information for every driver - young and old. Find useful help topics on driving rules and traffic regulations for beginners, driver safety laws for every driver, and so much more! Get online today at DrivingLinks.com.
Drivinglinks.com has useful articles, FAQs and help tips on: