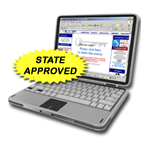 If you are trying to reduce points on your driver's license, lower insurance costs, or simply help yourself become a safer driver, you will want to look into attending a defensive driving course. Online defensive driving courses with TrafficSchool.com offer highly acclaimed, accredited defensive-driving courses that are accepted by many states and district courts. To determine whether or not your state accepts our Defensive Driving Course, click here.
Discover the Many Advantages of an Approved Online Defensive Driving Course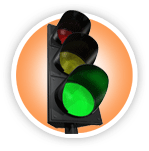 Completing a defensive driving program online with TrafficSchool.com lets you realize the advantage of the speed and convenience of learning on the Web. And though convenient, nothing has been sacrificed in the way of quality: our priorities are your satisfaction and increasing your skills and knowledge of being a safe driver. We highly recommend taking your time to complete our online program, allowing yourself to absorb all of the defensive driving course material. Completed our online courses on your schedule, allowing yourself more time to learn how to become a better, safer driver. You can learn more about our approved defensive driving courses by exploring the many links on this informational page.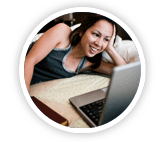 Our website offers detailed information about our traffic safety-related courses, including our Internet defensive driving course. Best of all, when you take an online defensive driving course with TrafficSchool.com you can take the course at your own convenience and on your own schedule, at home or at work. Please feel free to look over our site to find out more about our state of the art courses and our long-standing company.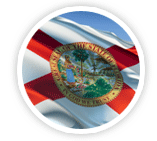 We offer a defensive driving course for drivers in the Sunshine State. This course is approved by the state of Florida and offered to drivers who are interested in dismissal of a traffic ticket or reduction of insurance rates. The program guarantees your satisfaction or your money back. Learn more about our Florida Defensive Driving Course. Looking for Florida Drivers Ed? We've got that too, and it's also online. To check out what we have to offer for Florida teens looking to fulfill their Florida First Time Driver traffic law and substance abuse education requirement, visit our Florida First Time Driver information page.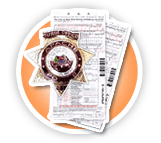 Many companies now require their employees to complete a comprehensive course in safe driving practices. This can now be achieved through the ease and convenience of our Internet traffic school. Once you successfully finish the course, an original certificate of completion can either be provided directly to you or your employer. Learn more about our courses by following the links on this page.
Find Other Defensive Driving Resources at FloridaTrafficSchool.com

Whether you're a seasoned driving veteran or fresh out of drivers ed, DrivingLinks.com has an abundance of driving related links, driving resources, and driver-friendly information. Find helpful articles on driving rules and traffic regulations, driver safety laws, and so much more! Get online today at DrivingLinks.com.
Drivinglinks.com has useful articles and tips on: